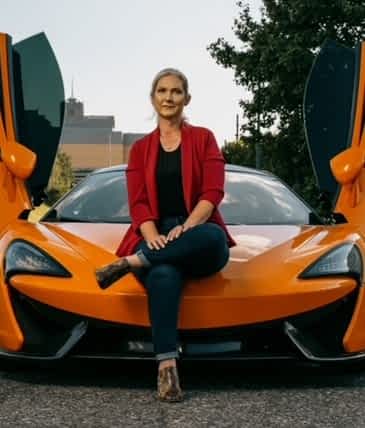 ---
Meet Melissa Lewis, the owner, and creator of C360 Exotics. She created C360 Exotics with only one purpose in mind, to educate regarding the execution on how people can create their own empires from scratch. Coming from humble beginnings to creating massive success for herself. Melissa has become an idol in her own right and is now on a quest to make the dreams of others a reality. Melissa wants to provide everyone the power to push through the struggles and obstacles as she herself is a single mother of three beautiful children and has a deep desire to bring success to others through her knowledge. She has unlocked the secret to creating wealth through exotic cars and wants to share the keys with you.

C360 Exotics is not limited to providing high-end rental cars but expands its influence by teaching others how to live their dream life. We provide our customers with the secret to building their fortune and offer our expertise through our courses and investment services.
Everything you want and dream about lies on the other side. We can offer you the vehicle to take you there, whether it be to reach a destination, a new business, or financial freedom. We look forward to meeting you and providing you guidance through the gateway of financial abundance only if you are committed.